BIO Blood Exchange
Because, you have options.
Whether you are a consumer or supplier of blood products, BioMarketplace's BIO Blood Exchange gives you the freedom to explore new markets, build direct relationships, cut waste by re-sourcing unused stock, and so much more.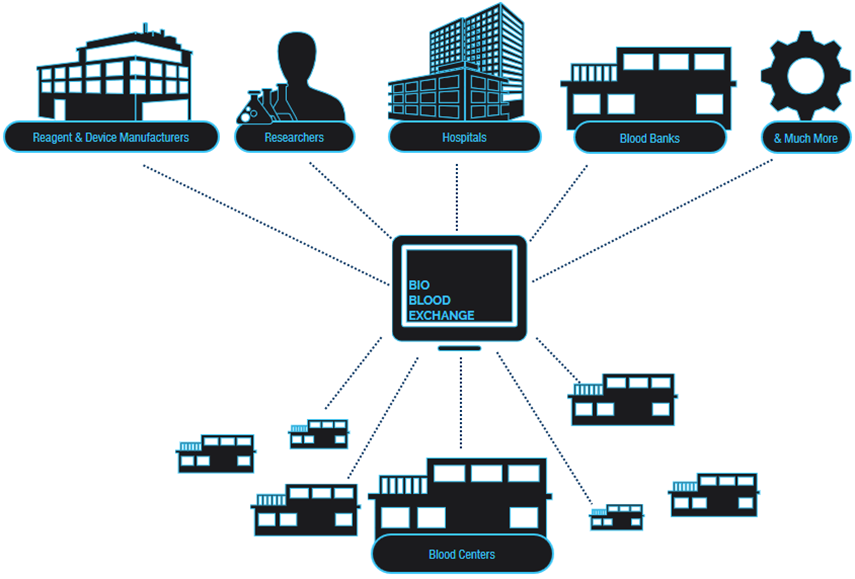 For Members

Our national network of blood product suppliers makes it easy to ensure you find exactly what you're looking for.

It's all in the detail - especially when searching for blood products. We make it easy to search for specific blood types, antibodies, locations, expiration dates and more.

Direct messaging and other communication tools allow you to engage directly with partner vendors. This means you'll get information straight from the source, and be able to provide direct feedback.

Broadcast your blood product need and watch in wonder as proposals come to you direct from qualified partner vendors.

For Partners

Don't limit your client pool. Our members include hospitals, researchers, manufacturers, and more - and they're just a click away.

Choose the products you will make available. Choose the clients you will serve. Choose alerts for specific requests. Choose to market products annonymously or by name. Across the board, the choice is yours.

Streamlined billing allows you to easily integrate with your current process and to bill directly.

We understand that blood is a valuable source of life and we make saving lives a little less expensive by not collecting transaction fees on certain blood products intended for transfusion.